For more than 15 years, PBI has worked with large law firms, in-house legal departments, and public interest groups to strengthen pro bono services that aid the poor and disadvantaged. We primarily receive generous support through our Annual Dinner, Annual Campaign, and in-kind and individual contributions.
If you would like to support our work by making a financial or in-kind contribution that will allow our organization to grow and continue its groundbreaking work to expand access to justice at a time when it is most needed, please click the donate button below.
Please click here to view 2015 Sponsorship Opportunities.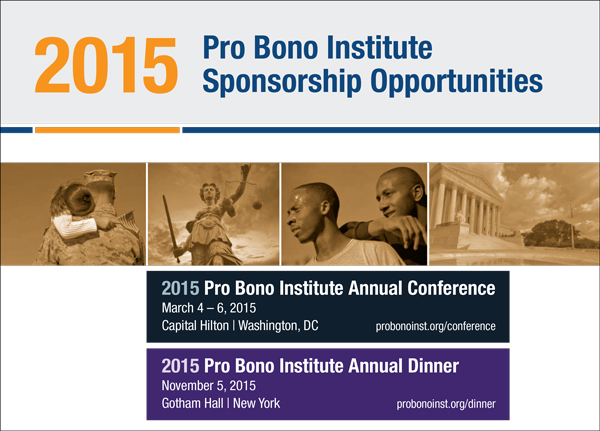 If you have questions, please contact probono@probonoinst.org.