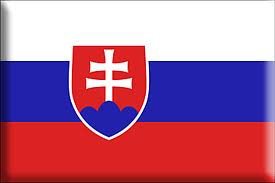 The PBEye is pleased to report that pro bono is taking root around the world.  This week Slovakia went pro bono in a big way with the launch of its national Pro Bono Advocacy program which links private practitioners with local nonprofits and provides free legal advice to NGOs.  Administered by the Pontis Foundation with assistance from PILnet, the program has already harnessed the pro bono legal talent of a slew of Slovak law firms.
Whereas some countries' legal communities have not been as eager to embrace pro bono, this initiative has garnered broad national support, from the Slovak Bar Association, which hosted the inaugural event, to the endorsement of the Minister of Justice for the Slovak Republic, Lucia Zitnanska, who made an appearance at the launch. Slovakia's legal community earns an ebullient wink of approval from The PBEye for its commitment to enhance access to justice.
To learn more about Global Pro Bono, or for technical assistance, contact PBI Global Pro Bono Coordinator Julia Alanen.